Adventures tailor-made for your child
Empower their imagination with one-of-a-kind stories that address their fears, celebrate their milestones, and spark their curiosity. And with our ever-growing library, you'll never run out of enchanting tales to share with your little hero.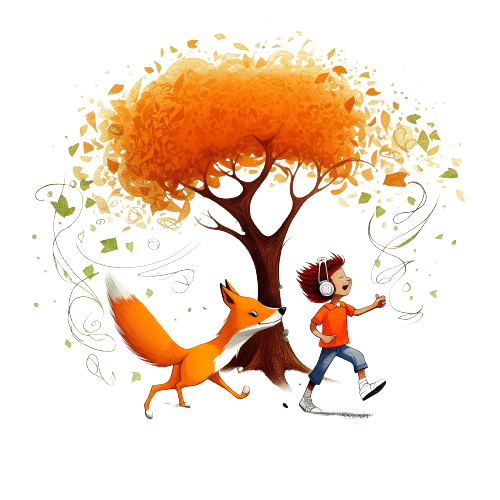 What is TinyTales?
AI-Powered, Custom Audio Adventures: Empowering Dreams & Conquering Fears, One Story at a Time!
Bedtime has never been easier
Everything you need to equip your little hero
Personalised Stories for Every Child

Our innovative storytelling technology crafts bespoke tales featuring your child as the main character. Have a story created specifically to help them overcome their fear of the dark, take a big step like starting school or potty training, or simply enjoy a thrilling adventure in a world of their own.

Content Moderation for Peace of Mind

Rest assured knowing that all the content on TinyTales is moderated by our team. You can preview each story by listening to the audio or reading the text before sharing it with your child, ensuring a safe and enjoyable experience.

Access to an Enchanting Library

By subscribing, you'll gain access to our vast library of stories generated by our community of parents. Explore, rate, and share stories that resonate with your child's interests and needs, all at your fingertips.

Smart tagging and search

Finding the perfect story is a breeze with our automatic tagging system. Filter and search based on themes, issues, or ratings to discover the tales that will ignite your child's imagination and foster their growth.

Engaging Text and Audio Stories

Each TinyTales story comes with both text and audio versions, so your child can choose to listen, read, or do both! Our captivating narration and bring every story to life, captivating your child's imagination and nurturing their love for reading.

Write a story about anything

Anyone can be the hero. No topic is out of bounds or unable to be transformed into an enchanting story with our technology.
Get notified when we launch.
We're working hard to bring Tiny Tales to life - want us to tell you when we're ready?
One simple message

On the day of our launch you'll receive your bespoke invitation to join Tiny Tales alongside any information you'll be curious about.

No spam

We will never send anything that isn't a single message telling you that we're live - that's our guarantee.